7 Minute Travels with Irvin Fong

"Inspiring hopefuls and reinvigorating the jaded"
• • •

Hostels taught me that


HOT WATER & ELECTRICITY


are overrated.

• • •
Hot water & electricity are great things, but not crucial for a good time while traveling and staying in hostels. I could have complained and ruined the mood for the rest of my stay in Paris, but when traveling, surprises wait behind every corner, some not pleasant. So we learn to make the most of these opportunities, and I looked on the bright side that second night at hostel Oops in Paris, the City of Lights.
As I ducked unsuccessfully under my curtain of recently washed and damp clothes, I felt a soft slap, cold and wet, on my cheek. I was about to recoil, but then I remembered why I woke up– I needed the restroom– and got off the bed. Reaching the restroom and hitting the switch, I discovered the power was out. I am still amazed at what a sleepy me came up with next. I decided the cold water and blackout was a mean curfew to discourage drunken late night antics. I was miffed, but needing to go, I just kept the door ajar so I could finish my business without making a mess. After a quick rinse of my hands, I felt drawn back to the bed for more sleep– though this time I made sure to keep my freezing shirt from hitting me again.
"Shit!" "Shhh."
Two hours later, I awoke to three drunk roommates. One of them was jealous that the other, quite smug, had made out with a friend. The third discovered the lack of power and warm water. Fortunately, my next memory was that of my roommates were scurrying around a sunlit room. I found out that the power was out, though hot water was back.
Wishing them luck on their train, I dismantled my curtain of now dry clothes. I tried to get online while waiting for my time to freshen up, but my iPod touch couldn't find the elusive wifi signal.
Later, on my way out as I skipped the included breakfast, I noticed a crowd with a police officer eyeing the broken glass of the bar & restaurant next door. Ah ha! That was probably connected to why the lights and heat were out.
I told myself that hostels were accommodations, and not comfortable hotels. Things happen sometimes, and I had to make the best of it.
---
---
---
---
Choosing to stay there again, the next time I fortunately had hot water and electricity the whole time. Two months of travel in France, Spain, and Belgium gave me an idea of what to do with expectations of travel– drop them. Still, below are observations that may open your eyes about travel in Western Europe.
---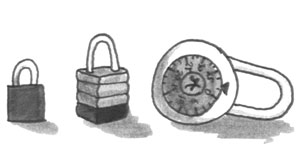 (1) This lock fits just right! I got to say this 3 times. Having brought both a big combination lock and a small luggage lock, I still found half my attempts to lock my passport at the hostel useless. If lockers are important for you too, bring a big lock. If lockers are essential, don't forget the medium sized lock.
Share a room (at a hotel)! (2) If this is an option, you may find yourself paying less for cheaper and nicer digs. One time two girls in front of me, strangers to each other, decided to share a room at a hotel until there was space again. Of course, safety first.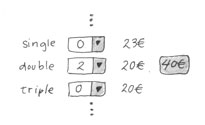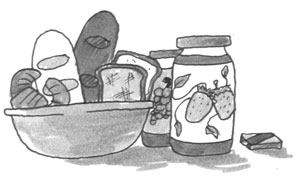 (3) Cold breakfast, no meat. Coming from America where hearty breakfasts are the norm, the first thing I noticed about breakfasts was that no matter how plentiful the breakfast was, fare was cold and meat is not an option. Sometimes it was hard to ignore my cravings of a slice of juicy ham or omelette with some ketchup or salsa on the side.
Map it first. (4) I love to explore, so I generally left looking for the hostel to be the first fun thing to do in a city. But sometimes your hostel may not be on the tourist map one can get at a help desk, or you can't find wifi. In addition, a Sunday in Nantes, France is a ghost town. Add that streets are not arranged in a grid and street signs hard to find, and you'll wish you spend those two minutes mapping the place.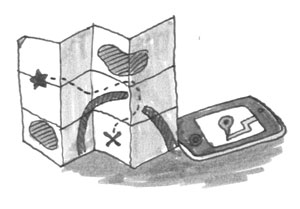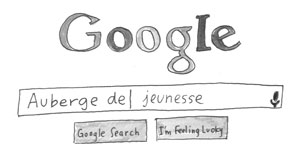 (5) Auberge de jeunesse. Or youth hostel in French. For my foray into Europe, I mainly relied on HostelWorld, HostelBookers, and Hotels.com. Sometimes, the search results were scarce though. But googling these three golden words, I ended up with a clean, professional hostel (think Hostel International) whose prices were lower than other places– the only caveat was a maximum stay of three nights.
Meet cool people! (6) My favorite part about hosteling is ending up in a room with fellow travel lovers, from all backgrounds and with all kinds of interests. You might meet a group of friends reuniting after a semester abroad, a PhD from India studying in Florida traveling for a robotics conference, or someone who's chasing a common dream (like interpretation!).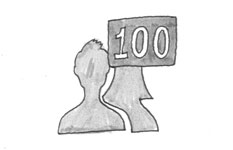 ---
That was my experience hosteling in Western Europe. I hope you join the discussion and share your experiences. Did you have roommates from hell or did you hang out with new best friends for a few days? Got any advice to add? Leave a comment below and join the discussion! ♦
Tags:
- Published: Feb. 29, 2012
blog comments powered by